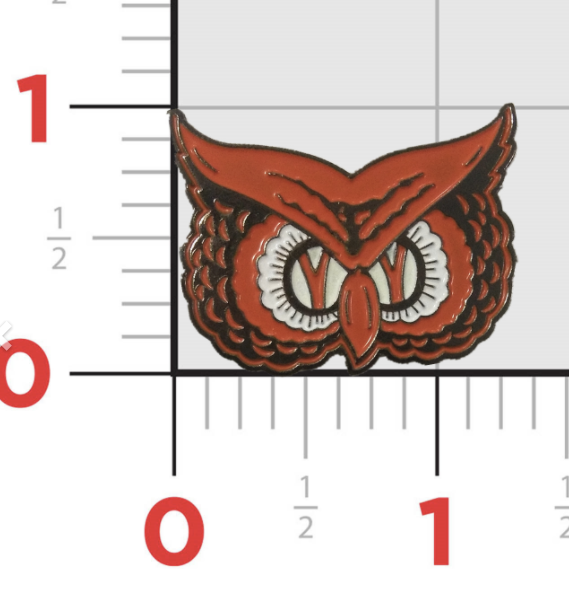 Nocturnal Editions
Orange Owl Enamel Pin
Sale price
$8.00
Regular price
$12.00
1.3" wide die struck pin depiction of a vintage Hallowe'en decoration. Gun Metal gray finish with soft enamel fill. The owl's eyes glow in the dark, for spotting prey.
"A wise old owl sat in an oak,
The more he heard, the less he spoke;
The less he spoke, the more he heard;
Why aren't we all like that wise old bird?"
 
- A Wise Old Owl nursery rhyme
Mother Goose
---
Share this Product
---
More from this collection